The ANNECY MOUNTAINS brand belongs to everyone who contributes to the territory's influence. Displaying it associates your own brand and products with the territory's intrinsic qualities. In exchange, it also means strengthening it with your own success. Local businesses that would like to present themselves as official partners or ambassadors can use the brand in their marketing by signing an agreement with the management.
SIX GOOD REASONS TO GET INVOLVED:
#1

DEMONSTRATE your pride in your engagement and your investment here, between the lake and the mountains in the heart of Haute-Savoie, and share it with your staff and clients.

#2

SUSTAIN your Corporate Social Responsibility policy by supporting your local area.

#3

SIGN UP for high-performance marketing that reaches well beyond the territory's boundaries.

#4

GIVE your own brand, products and services the quality of the ANNECY MOUNTAINS brand and, in return, support it with your own success.

#5

HELP to give greater momentum to the territory's marketing as a destination by pooling resources and join in with a great collective adventure.

#6

STAY UP TO DATE with business and tourism news and follow the territory's projects.
---
THE "MADE IN" LABEL
You are a company whose activity, products or services are a perfect fit for the territory's creative, innovative identity. You want to make the most of your local roots and benefit from the associated image benefits. A higher profile and greater visibility are a competitive advantage for everyone. For more information, contact the ANNECY MOUNTAINS collective: partenaire@annecymountains.com

---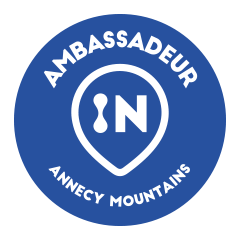 AMBASSADOR STATUS?

You think our territory's image can make a positive contribution to your own. You want to contribute to the territory's momentum, stay informed and be involved with the development of our attractiveness strategy. Register at the ANNECY MOUNTAINS website to use this label in your marketing.
---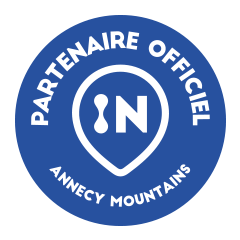 PARTNER STATUS?

You are a large company and a key player in our territory's economic dynamism. You want to be identified as a major partner in promoting the region and highlight your role to your clients and staff. You want to contribute actively to developing strategy.